Slightly Less Boring...Much More Strange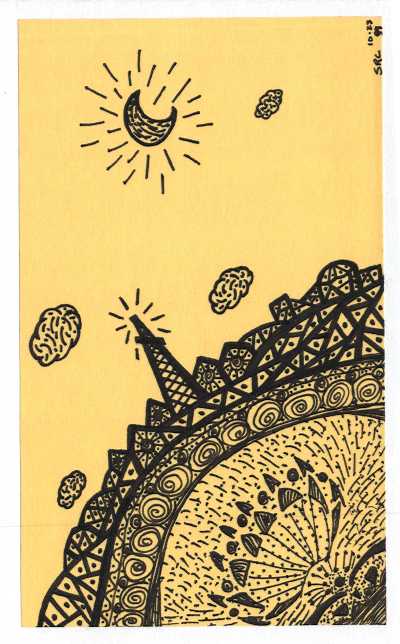 The hubster has a radio show on a local radio station (KJZA) called Prescott Arts Beat. Big deal, right? Well, okay. Thing is, his interview for last week fell through and since he was busy running all over the state of AZ for his day job, he wasn't able to get another guest lined up. When in doubt, rope your spouse into doing the show.
I feel a little dumb, but he asked me to come on the show. I said, "And talk about what?" Well, he wanted to talk about what it was like to do the newbie/wannabe crime novelist thingie. And I did. Bizarre? Yes. Uncomfortable? A little. But it was also kinda fun and we talked about stuff I usually just think about or chat about to other writerly folk.
Anyway, if you're interested in hearing me blab about crime fiction, sub-genres, what's hot, and the general banality of writing, you can hear the interview as a podcast. Here are the linky-links.
Part One
, where I blather on about outliners vs. pantsers and other writerly nonsense.
Part Two
, where I try (rather pitifully) to explain what a cozy is & talk a little about noir and paranormal crime fiction.
Part Four
, where I answer Andrew's Five Big Questions and give him crap about needing an editor to cut down on the "boring bits" of his intro patter. FYI, there is no part three, 'cause that's the calendar section of local arts events & he doesn't include that in the podcasts.
So...if you wanna, it's there. Oh, and don't freak out. He used an old "Angie has bright pink hair" picture of me and I look appropriately silly/vaguely scary.